Project carried out within a framework of "Horizon 2020" in the years 2017-2020
A Brief description of the project

At December 1, 2017, the realization of a project "Co-creation of public services in Europe" has begun, within a framework of "Horizon 2020". In the international consortium of 24 subjects, from 10 member countries of Europe Unione, Poland is represented by University of Wroclaw (UWr) and Active Senior Foundation (ASF).
The project, which will end in november, 2020, is aiming in elaborate and test, in selected commune and regions of Europe Union, innovative solutions in terms of public management. The project is to contribute to better meet social expectations, and simultaneously significantly contribute to modernization of management of public affairs. It's a kind of experiment about approach, which is to become the rule of menagment on the local level, after 2020 in the new politic of coherence of European Union. Participate in it: universities, business, local and regional self-government, non-governmental organizations from the United Kingdom, Finland, Sweden, the Netherlands, Estonia, Greece, Spain, Italy, Hungary and Poland.

Polish case study will concern the innovations in seigniorial housing policy on an urban level. Previously diagnosed practices in major Polish cities show a significant deficit in this area. Therefore elaborated and tested solutions in the project in Wroclaw's Popowice may serve as a model for policies implemented later in this scope in other big cities in Europe.
Among local stakeholders, and simultaneously project's partners, it has to be mentioned: local and regional self-government, housing co-operatives, developers, non-governmental organizations, religious associations, entrepreneurs and finally those interested: citizens above 65 year of life, which will impact in significant part on the solutions developed in the framework of the so-called "Living Laboratory" (working name "ProPoLab").
The Tasks of UWr


The tasks of University of Wroclaw consist of: verification of scientific and institutional knowledge with issues: Co-Creation of public services, housing policy, seigniorial policy; creation of a model of seigniorial housing with detailed consideration of Wroclaw, elaboration of assumptions of "Living Laboratory", developed by Active Senior Foundation on the wroclaw's Popowice, actions connected with monitoring and evaluation development the "Living Laboratory". Moreover University of Wroclaw will be performing actions connected with shearing the results of research works (participation in international scientific conferences, scientific studies in the form of scientific publications).
The Tasks of ASF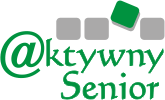 Active Senior Foundation, together with partners is responsible for the "Living Laboratory", in other words, causing Popowice to have a social seigniorial housing formula. It currently established contact with a number of institutions, including Business Center Club, Wroclaw developers, Wroclaw municipal office, housing councils, local churches, schools, media, which declared participation in the project. However a key institution, without which the success of project will be endangered is Housing Cooperative "Popowice" and organizations cooperating with it.
The Challenge

In accordance with the assumptions of the Horizon 2020 Program, the essence of the project is a "Living Laboratory", which mean, joint creation of a social model of seigniorial housing in Popowice, and then testing this model.
It is worth!

Wrocław's Popowice will be representative for Poland at the level of the European Union. Guests from Great Britain will visit us. The solutions that we will develop and test here will be promoted in local and regional media, not only traditional but also modern. Information in Polish and English will also reach international public opinion. They will also be presented to key national and international institutions. In addition, the results of the work will be presented at specialistic scientific events in Poland and other European Union countries.
Contact Persons:
Marian Ferenc


Active Senior Foundation
m.ferenc@f-as.pl
+48 605 257 600
Jerzy Lech
Active Senior Foundation
j.lech@f-as.pl
+48 604 091 506